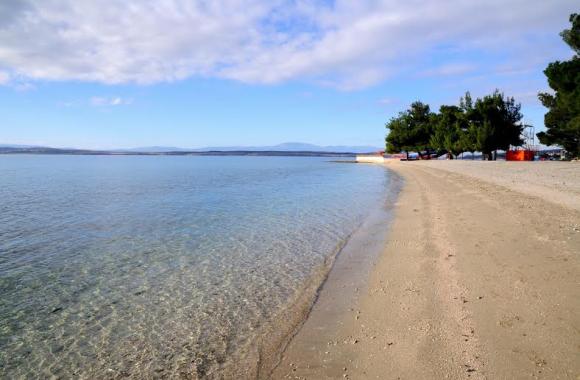 "Discover, enjoy, repeat" – the new film about the Crikvenica Riviera
The Crikvenica Riviera has a brand new tourism film. What is the best way to present the Riviera in just 7 minutes, 90, 60 or just 30 seconds?
Crikvenica Tourist Board has done it by preparing the four versions of a film, which takes you to a very special audiovisual walk.
It discovers the Riviera's landscapes, natural beauties, local festivals and traditional events, sport & fun activities, gastronomy, health tourism, etc.
It emphasises the various emotions and feelings visitors experience when enjoying the Riviera by calling guests to: SEE IT, HEAR IT, FEEL IT, TRY IT, TASTE IT, REMEMBER IT, LOVE IT or simply LIVE IT.
Almost each version of the film has it's own name. "Discover, enjoy, repeat" is the name for the 7 minutes and the 90 seconds version, which show the offer in general – almost everything you can see, try and discover. Gorgeous beaches, amazing nature, traditional gastronomy, heritage and events are just a part of the many other beautiful scenes that you will find while watching it.
"Relax, feel good, repeat" is dedicated to the active holiday and the health tourism, as the Crikvenica Riviera was one of the first destinations in Croatia that started the tradition of health tourism as early as the 19th century due to its beneficial natural features.
One wouldn't believe, but the shortest version "Live, learn, repeat" in only 30 seconds tells a story about events. It shows the Riviera where every day is a special experience. Riviera that teaches you about the tradition and makes you happy.
There are four main actors in these films – Crikvenica, Dramalj, Jadranovo and Selce, lovely and charming tourist resorts. The films also shows you traditional music, performed by local musicians.
The word "repeat" connects all three names of the films, saying you are welcome, and after you visit our Riviera, you will love it and surely come back to us, wanting to discover your own new stories.
Crikvenica Riviera - "Discover, enjoy, repeat" (7 minutes): 
Crikvenica Riviera - "Discover, enjoy, repeat" (90 sec): 
Crikvenica Riviera - "Relax, feel good, repeat" (60 sec): 
Crikvenica Riviera - "Live, learn, repeat" (30 sec):